Why stay in Dubai?
Dubai is one the 7 Emirates of the country called United Arab Emirates (UAE). It's home to the world tallest building (Burj Khalifa) ,7 Star rated hotel – Burj Al Arab, Dubai Mall -the second largest mall by total land area, and the 26th-largest shopping mall in the world by gross leasable area and ranked among the safest cities in the world, with a buzzing night life.
What are the benefits?
Dubai offers free public Wi-Fi and 5G to keep in touch with your family and friends all over the world. The city is on the way to becoming the world's smartest city, with essential everyday services to be available on your smart devices through apps.
It also offers healthy life style like Golf, Cycling, strolling in the beaches, Indoor gaming halls, world class Gyms, Different water sports, ability to go on Skiing round the year with Ski Dubai- an indoor ski resort with 22,500 square meters of indoor ski area.
You can enjoy Dolphin shows, go for under water expedition, Desert Safari, Star Gazing, Sky Diving, Desert camping to name a few.
There are several Health Benefits too!
Dubai offers world class health care facilities and medical insurance providers, efficient Patient transportation services including flying ambulance if required.
Dubai Properties & Hotels
Foreigners / Expats can own properties in their name in designated freehold areas like Palm Jumeriah, Business Bay, Burj Khalifa to name a few. You can choose properties developed by Emaar, Nakheel, DAMAC, Meeras to name a few.
Dubai is home to several world class hotels like the tallest hotels in the world namely Gevora Hotel, JW Marriott Marquis Dubai, Atlantis -The Palm, Jumeirah Emirates Towers Hotel to name a few.
Don't want to drive?
Dubai offers a world class transportation and connectivity both within the city and internationally. Dubai is a transit hub of different parts of the world with a possibility to reach majority of the leading airports in under 8 hours.
The public transportation systems that are available are –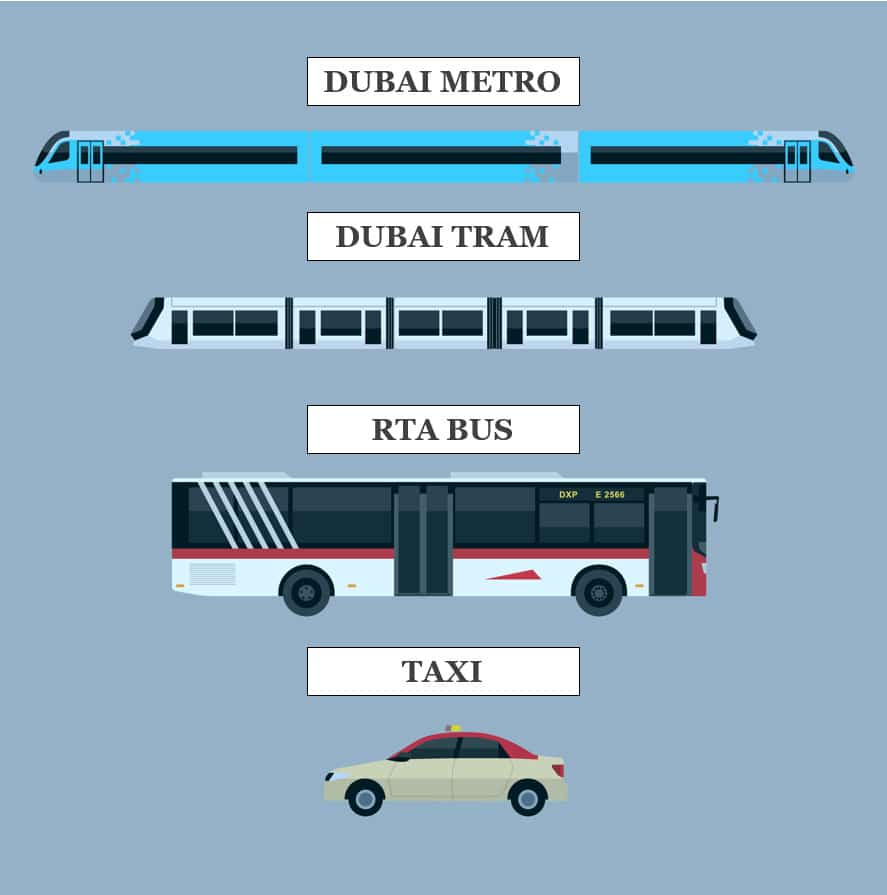 How to qualify to stay and enjoy your retirement in dubai?
A retiree along with a spouse qualify for a 5-YEAR RESIDENCY VISA with the possibility of renewal, if they meet the below mentioned requirements –
You must be atleast 55 years old with UAE Embassy attested Marriage Certificate
Must have a valid UAE Health Insurance*
You must fulfill one of the following financial criteria:
OPTION 1: AED 20,000 (approx. $5,500) Monthly income
OPTION 2: AED 1 million (approx. $275,000) savings
OPTION 3: AED 2 million (approx. USD 550,000) worth real estate property in the freehold areas of Dubai.